Schedule Highlights:

The main conference room will be Sam's Town Live (on the first floor beyond the buffet – this is different from last year). The breakout rooms will be the same as last year, Silver City, Pioneer, and Red Rock. You'll get a map as part of your packet.
The General Schedule (all sessions in the main conference room will be live-streamed and then posted to YouTube for later viewing)
November 6 (this day is taking shape in the schedule and will go mostly like you see here)
8 am to 9:30 am

 Registration Open (registration desk will remain open throughout the show)

9:30 am

 Welcome aboard , opening remarks, intro, and short session on Motivation

10:45 am

 – four panels – High Powered Authors (all female authors in the main conference room), Military Science Fiction (also high-powered authors), Spouse's/Partner's session moderated by Tony Boes.

11:30 am – 1 pm

 – lunch

1:00 pm to 1:15 pm

 – Overview of Amazon Data by K-Lytics

1:30 – 2:15 pm

 – AMS ads by Brian Meeks (also a breakout by K-Lytics for data geeks & data power players)

2:45 pm

 – four panels – Space Opera (in the main room), Fantasy, Children's 

Books

, Non-Fiction

3:45 pm

 – Cover-Title-Blurb Alignment (also a breakout on Audiobooks)

4:30 pm

 – Keynote by Chrishaun Keller Hanna

5:15 pm

 – wrap up day one
Main sessions that will be worked into the Nov 7 and 8 schedule
– The Power of Work Ethic
– Going Wide Panel with D2D, Kobo, and more
– Advertising (FB ads, AMS ads, and BookBub ads)
– Maximizing Your Newsletter
– Keywords
– 10 Tips to Improve your Indie Mindset
November 7 (this day is still TBD for the sessions)
9 am

 – first main session

9:45-10 am

 – break

10 am

 – second main session

11:30 am – 1 pm

: Group lunch in Sam's Town Live (a buffet) for all participants. I don't have a final word yet on whether spouses will be able to attend this yet or not, but that is what we are trying to have, at least some).

1-5 pm

: Main and breakout sessions. We'll have break outs, long breaks to get to the break out sessions, focus on main sessions for the right groups, and more.

7 pm

: Keystroke Medium will be in a breakout room to announce and deliver the first Keystroke Awards
November 8 (this day is still TBD for the sessions)
9-11:45 am

 – main session and breakout sessions

Noon

 – Wrap up the conference

2:30 pm

 authors who have reserved table space (that is not open yet), will set up in Sam's Town Live

3 – 5 pm

 – Authors and Fans, book signing, meet & greet, and interact (I will post more information about this later once we get a table registration volunteer constabulary set up – each author will get half of a six-foot table at no cost to show a few 

books

 and slap palms or take selfies with fans)
Breakout Sessions (these will not be recorded because we want frank and open conversations)
Demystifying Audiobooks
Crafting Better Narrative
Non-writing spouse support (this is for spouses of authors who support their partners in one way or another. You don't need to register for the conference to go to this session. Anyone who would sit in the main session must register independently as the conference will sell out and we will have no excess seating in the main room).
Cover Design
Basic & Advanced Small Business Concepts, Taxes (will incorporate new US tax law)
Legal Aspects of Being an Indie
Selling 

Books

 at Conventions
Landing Page / Websites
Genre Specific Sessions

Military Science Fiction
Space Opera
Fantasy
Urban Fantasy
Mystery/Thriller
Children's 

Books

Sweet Romance
Children's
Non-Fiction
Amish Cyberpunk
Understand that the schedule will change/expand/contract about 75 times between now and November 6th, but make no mistake, there will be more to see and do than you will be able to see and do.
– Two minute drill: authors who attended last year and have realized new success thanks to Michael Anderle and 20Booksto50k will be selected to share two minutes worth of their story. No crying! Just cheers and fist pumping, even if it has been life changing. We'll cry later when you buy me a beer.
---
Guest Speakers
On a completely different note, here are the guest speakers that we've confirmed (unless otherwise noted).
Michael Anderle
Alex Niehues (K-LYtics)
Brian Meeks
Chris Fox
Chrishaun Keller Hanna (Keynote)
Michael La Ronn
Dean Wesley Smith
Kris Rusch
Dave Chesson
Richard Fox
Michael Cooper
Martha Carr
Maxwell Alexander Drake
Currently talking with (begging) Michael J. Sullivan about where best he and his wife Robin can help
With panels by the following (still confirming a number of these – so don't get spun up if your name is or isn't on this list) – the panels are high-powered authors, business, legal aspects, dictation, audiobooks, foreign rights, Science Fiction, Fantasy, Urban Fantasy, Mystery/Thriller, Children's Books, Non-Fiction, story structure, cover design,
Jasmine Walt
May Sage
Izzy Shows
Michelle Madow
K.N. Lee
Craig Alanson
Jay Allan
Amy DuBoff
Chris Kennedy
Jonathan Brazee
Joe Nassise
Matt Sampson (IP Lawyer)
Joe Solari
Tom Edwards
Andrew Dobell
Heather Hamilton-Senter
James Baldwin
Kevin McLaughlin
Mary Crawford
Dan Wood (D2D)
Christine Murray (Kobo)
Ricardo Fayet (Reedsy)
AC Fuller
Carolyn L. Dean
Mark Stone (pen for a famous author)
Emily Beresford
Stephen Campbell
Tony Boes
– Two minute drill: authors who attended last year and have realized new success thanks to Michael Anderle and 20Booksto50k will be selected to share two minutes worth of their story. No crying! Just cheers and fist pumping, even if it has been life changing. We'll cry later when you buy me a beer.
Author Signing Event
Thursday, November 8th: 3pm – 5pm Looking for a way to connect with readers? Take part in the author signing and meet and greet. sign up is open to all attendees! Those who register will be assigned half a table, and generally sorted by genre so fans can find you and new readers can discover your stories. Only 200 spots are available.
We'll ask you to share a promo pack with your readers – we'll be working on this soon so you can give them a long lead time. We want all readers and fans who can make it to stop by and fill the hall with screams of joy. We'll have sharpies so you can sign whatever needs to be signed:) Details on what you'll need and how to find your table will be provided closer to November.
---
Included in your conference fee, you will get:
Drinks such as coffee, tea, and water (water stations will also be in all the breakout rooms)
Snacks – bagels, croissants, yogurt, and fruit in the mornings, fruit, cookies (those things were massive!), and something else (not sure what) in the afternoon
Lunch 

on Wednesday

 (last year we had Mexican. Maybe we'll go with Italian this year – I'll run a poll later)
Swag (lots o' swag) – a notebook, pen, bag, collector badge, collector lanyard, probably something else, too, because 20Booksto50k stuff that you can only get at the conferences is the coolest
Raffles at various points during the conference. We have no sponsors or advertisers for this show, but we do have some great prizes already.

#1 Prize: One Week at a condo in Aruba (condo provided by Jenny Madore), Craig Martelle, Michael Anderle, and Craig Alanson will pay $1000 toward airfare to get you to Aruba for your week-long writer's retreat.
$2000 of spend on Reedsy (towards the editor, designer, illustrator, marketer or website designer of their choice). (provided by Ricardo Fayet)
$500 toward the cover designer of your choice (provided by Trish McCallan)
$200 gift certificate for unique custom reader gifts (provided by Jessica Parker)
As we had last year, we'll ask people to set up their own genre-specific dinners or lunches. Sam's Town has a number of restaurants and they make it convenient.
If you get the B Connected card, you'll get the Sam's Buffet at a ridiculously low price. You can get that at the player's desk in the slots area on the first floor. You'll also get some free player credits. Why not?
We upped the number of rooms at our rate and are securing space in the hotel next door as well. Sam's Town online reservation system never worked right last year. They have a great staff to take your room reservation over the phone, so simply call Sam's Town at  877-593-5993 and the group name is: 20 Books to 50k. The group rate of $69 (does not include taxes or resort fees) is good from November 5th through the 9th. You'll be charged the first night, a total of $77.97, and then you'll be charged the resort fee and the remainder when you check out. The room will be about $97/night when all is said and done, but you can have up to four people without any additional fees. Splitting a room is only $50/night? BOOYAH!
You can register online come July (that's right, they do online bookings only four months prior to the event – https://www.samstownlv.com/groups and the group code is: A8BTC11). It'll give you an error if you try to do it right now. If you wait until July, our block of rooms will probably be sold out, so CALL THEM if you want to stay at Sam's Town and get the group rate. If you have problems with the online booking, call them, Do not contact me if you have not called them, and just in case you have an issue with your online booking, don't send me an email, a PM, a text message, or anything else. Call Sam's Town.

In case you missed it, here's a video that Jim Miesner did from last year's show – https://vimeo.com/254950940
Guest Speaker Biographies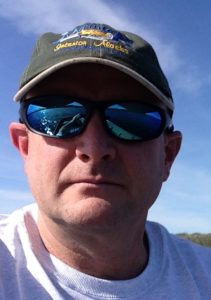 Craig Martelle
Craig is your host for the show. Retired Marine, lawyer, and recluse Alaskan who breaks free from his sub-Arctic shell to come to Vegas! Craig writes science fiction, mostly with a post-apocalyptic slant. Craig hit the $50k mark with his 19th book, without a single breakout title, although he's had a number of books wear Amazon's bestseller tag, albeit briefly. He calls himself the blue collar author and claims that quantity has a quality all its own. Craig has an extensive back list and a growing group of fans. At least that's what he tells himself. The most important thing we can do as authors is give back in some way, whether through social lessons in our prose or helping others reach the next level in their journey as professional authors.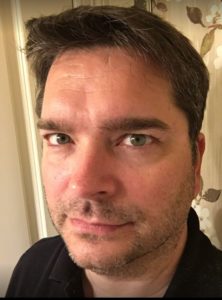 Michael Anderle
With zero experience in indie publishing (and practically zero experience writing a novel) Michael has surprised himself, his readers and the pundits that wish he would shut the hell up about his opinions. Basically, because he chose to do things differently and those audacious ideas worked.
Now, a year and a half later, Michael is spending a lot of time on the Amazon's top 100 Authors list for total sales. Most of his books and many he's has collaborated on open to top 100 or and/or bestselling status in many competitive genres, including Science Fiction: Apocalyptic & Dystopian, Science Fiction: Space Opera, Science Fiction: Genetics, Paranormal: Vampires/Werewolves, YA: Fantasy and Horror.
Soon, he'll be releasing books in new genres, testing the truth of more rules we've all accepted to be true, and seeing if he can create an additional universes.  In the near future, expect to see him breaking rules and expectations in even more genres, testing the truths of more rules we've been taught to cling to.