Schedule Highlights:

20books Vegas is being held at Sam's Town, a casino north of the famous (infamous?) Vegas Strip.
We had a blast at Sam's Town last year, and this year, we start smarter, building on what we learned.
The 2020 show is being planned now, with three tracks, and all rooms recorded.
There will be three badges and multiple tracks.
Primary badge for $199.99 (1000 of these) starts you off in Sam's Town live for the kick off and the first couple sessions). The discount badge for $129.99 (500 of these) starts you off in Ponderosa watching the kick-off and first session remotely).
Then everyone co-mingles.
There will be an industry badge for $249.99 (this is a change as I previously announced a higher price) to identify the providers.
Each industry badge gets you either a half or full table in Ponderosa on Monday, November 9th to hawk your wares and put your face and product before the attendees. You can set up follow-by meetings for the remainder of the week.
This is for the major providers (Amazon, Kobo, D2D as well as cover designers and editors, who also may be authors – if you want a table, you need to register as Industry as the extra money goes to offset the catering and such for that room on Monday).
An industry badge is the only way to get table space for Monday.
Tuesday through Thursday will be sessions – lots and lots of sessions. Mostly presentations, some panels, and even a couple workshops. We have all five of the big conference rooms in Sam's Town and we'll have full audio/visual support in all of them.
We'll record all the sessions, too.
There will be General Tracks and Advanced Tracks. I may even have a Romance track as I've heard there might be a void in that area this year.
Can 20Books Vegas be all things to all people? No, but it can be the single best and biggest gathering of professional authors in the world to share, learn, and most importantly, network. It can be what you need it to be.
On November 13, we'll have an author sales & signing day. From 9 to 3pm (these hours may change, but it'll be somewhere around there). We'll set up, do some advertising (while also counting on the participating authors to solicit their fans), and then conduct book sales & signings thanks to Wolfpack for their Business and Tax licensing support.
All sales will go through a central register to ensure we collect sales tax – more to follow on that so you are crystal clear on how this will work. No direct sales otherwise you can get me and the show in big trouble with the state of Nevada.
There will not be a luncheon this year as there simply isn't space, but I will increase the amount of catering in the main rooms and add catering to the other rooms to make sure that no one goes hungry. I loved those meat & cheese platters along with the veggie trays from last year. We will see those again.
Also for this year:
Head shots/pro author photos (on Monday Nov 9) at no cost to attendees
Early morning sessions
Constant rolling sessions (no set lunch break)
A late session or three
Karaoke
Extended hours for the Ram's Head Bar
We own the whole hotel and all the rooms
And then my special treat, on November 10th, I'll personally host a USMC birthday celebration on the balcony overlooking the atrium.
I'm inviting all our veterans to join us as we cut a cake, drink some drinks, tell some sea stories, and enjoy the camaraderie of those who wore the uniform (any service, any country – we're all brothers & sisters).
Here is the floor plan of Sam's Town! Sam's Town Live is on the first floor between the Firelight Buffet and the Century 18 Movie Complex.
It is in a darkened area, but there are signs everywhere pointing you toward it. We'll also have breakout rooms.
Click here for the entire 2019 schedule.
Click here for a map of the ground floor.
Click here for a map of the second floor.
Click here for a map of the seating arrangements.
All sessions in the main conference room will be live-streamed and then posted to YouTube for later viewing.
Parking
It's free and there are all kinds of options. If I were parking this year, I'd stay in Garage 2, level 3 with direct access to the 2nd floor overlooking the atrium, then take the escalator and casually stroll through the atrium on the way to Sam's Town Live. Parking Garage 3 is closest if you're walking in from the outside and you'll get to walk past the doughnut shop.
Set your GPS for 5111 Boulder Hwy, Las Vegas, NV 89122.
Click here for a map of parking options.
Guest Speaker Biographies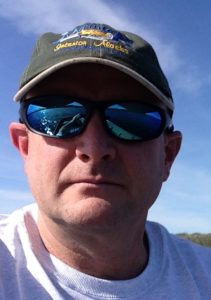 Craig Martelle
Craig is your host for the show. Retired Marine, lawyer, and recluse Alaskan who breaks free from his sub-Arctic shell to come to Vegas! Craig writes science fiction, mostly with a post-apocalyptic slant. Craig hit the $50k mark with his 19th book, without a single breakout title, although he's had a number of books wear Amazon's bestseller tag, albeit briefly. He calls himself the blue collar author and claims that quantity has a quality all its own. Craig has an extensive back list and a growing group of fans. At least that's what he tells himself. The most important thing we can do as authors is give back in some way, whether through social lessons in our prose or helping others reach the next level in their journey as professional authors.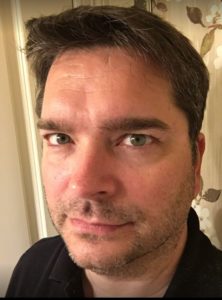 Michael Anderle
With zero experience in indie publishing (and practically zero experience writing a novel) Michael has surprised himself, his readers and the pundits that wish he would shut the hell up about his opinions. Basically, because he chose to do things differently and those audacious ideas worked.
Now, a year and a half later, Michael is spending a lot of time on the Amazon's top 100 Authors list for total sales. Most of his books and many he's has collaborated on open to top 100 or and/or bestselling status in many competitive genres, including Science Fiction: Apocalyptic & Dystopian, Science Fiction: Space Opera, Science Fiction: Genetics, Paranormal: Vampires/Werewolves, YA: Fantasy and Horror.
Soon, he'll be releasing books in new genres, testing the truth of more rules we've all accepted to be true, and seeing if he can create an additional universes.  In the near future, expect to see him breaking rules and expectations in even more genres, testing the truths of more rules we've been taught to cling to.