Schedule Highlights:

Unless otherwise indicated – the session is in the Ponderosa Room
The general sessions are intended for the widest audience and are held in the main ball room (Ponderosa) – the breakout sessions will have limited seating.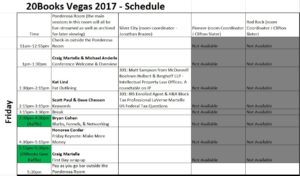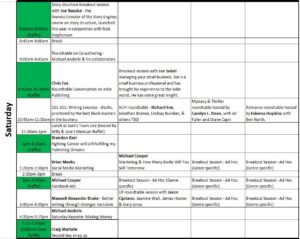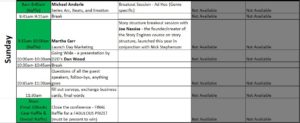 Fat Outlining Overview by Kat Lind

An introduction to the value of outlining with an emphasis on Kat's own Fat Outlining process. Pay attention as you don't want to miss a word of this.
US Federal Tax Questions (Silver City Room) – there will be limited seating for this with priority given to well-established authors. We will capture the answers to the following questions and post them for all to reference.
Keywords by Scott Paul & Dave Chesson

Do you write your book knowing what keywords you can use to get the best Amazon algorithm love? Scott Paul takes you through the finer points of picking the right keywords to get you into the best categories and most importantly, help more readers to find your books.
Intellectual Property breakout session by Matt Sampson

Matt is from McDonnell Boehnen Hulbert & Berghoff LLP – Intellectual Property Law Offices. A roundtable on IP
Blurbs, Funnels & Networking by Bryan Cohen

Of course you edit your books. But have you ever edited your author business? Bryan Cohen is here to help you cover up the business bald spots with the three forgotten essentials many authors tend to miss. He calls it The Selling Trilogy. Be there bright and early to learn how better copy, funnels, and networking can help you sell more books.
Make More Money by Honoree Corder

Simple Steps to Create Abundance.  Honoree will provide practical actions and steps to increase your creativity, productivity, and prosperity!
Sell More Books With Less Social Media by Chris Syme

Does social media marketing wear you out? Chris Syme's mission is to help authors streamline and turbo boost their book marketing process. In this session you'll learn which social media channels are wired to sell more books and what to do with the rest. You'll also learn the secret to selling books on social media. Can you take the "less is more" challenge?
Find Chris' presentation here – https://vimeo.com/238595451
Business Organization & Structure, a case study (tentative breakout session)

Special Guest Speaker Chris Fox

Roundtable-style conversation on topics that pertain to indie publishing
Brandon Barr – Fighting Cancer while still Fulfilling my Publishing Dreams

Brandon shares how he managed to publish five books while fighting cancer and what it takes mentally, spiritually, and physically to carry on the business of writing while the uncertainty of life or death still looms before him.
Social Media Marketing by Brian Meeks

Learn how Brian built a platform on FB using a closed group create a successful launch of my Mastering Amazon Ads: An Author's Guide launch. Brian will talk about the customer service, free give-a-ways, and consulting that led to a rapidly growing group of readers who would spread the word during the pre-sale.
Twitter Marketing and How Many Books Will You Sell Tomorrow by Michael Cooper

Debunking Myths Tracking sales like a crazy person, running twitter ads, and replying to reviews. Things that everyone told you were bad and wrong, but can make you a better marketer and a saner person.
Launch Day Marketing by Martha Carr

The Evolution of a Series: Martha Carr, a thirty year veteran of the writing game, learned over the course of a year how to take the start of a thriller series, repackage everything and try again. And then do it again. Learn some common mistakes (cover, blurb, marketing – you name it, I had to fix it) and how to fix them on the fly in order to gain more readers and sell more books. Even better, learn how to have fun at it all instead of letting the rapid pace grind you down.
Keynote Presentation: Making Money by Michael Anderle

Why does 20Booksto50k exist? Because Michael looked at the numbers and realized that if you had 20 books published and each of them made only $6.84 a day, you would gross $50,000 in one year. And those are small potatoes compared to the real potential you can get with a good cover, a catchy blurb, and a quality story. There is money to be made as an indie
More on Series Arc, Beats, and Emotion by Michael Anderle

Michael shares his formula on what it takes to keep your readers engaged in such a way that they choose to re-read your books while waiting for the next one to come out. These are the tradecraft tricks that will help you reach the next level.
Better writing through stronger narrative by Maxwell Drake Alexander
Story structure breakout session with Joe Nassise
Joe is the founder/creator of the Story Engines course on story structure, launched this year in conjunction with Nick Stephenson.
Guest Speaker Biographies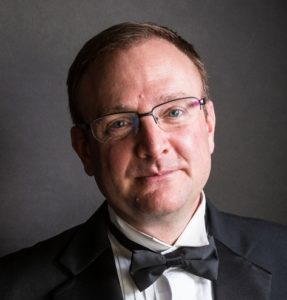 Craig Martelle
Craig is your host for the show. Retired Marine, lawyer, and recluse Alaskan who breaks free from his sub-Arctic shell to come to Vegas! Craig writes science fiction, mostly with a post-apocalyptic slant. Craig hit the $50k mark with his 19th book, without a single breakout title, although he's had a number of books wear Amazon's bestseller tag, albeit briefly. He calls himself the blue collar author and claims that quantity has a quality all its own. Craig has an extensive back list and a growing group of fans. At least that's what he tells himself. The most important thing we can do as authors is give back in some way, whether through social lessons in our prose or helping others reach the next level in their journey as professional authors.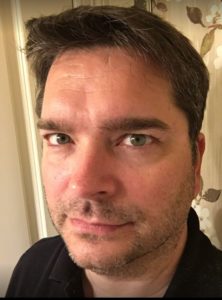 Michael Anderle
With Zero experience in Indie Publishing (and practically zero experience writing a novel) Michael has surprised both himself, his readers and the pundits that wish he would shut the hell up about his opinions.
Basically, because he chose to do things differently and those ideas had the audacity to work.
Now, a year and a half later, Michael is spending a lot of time on the Amazon's top 100 Authors list for total sales. Many of his personal books, and those he has collaborated with open to top 100 or and / or BestSelling status in many competitive genre's including Science Fiction Apocalyptic & Dystopian, Science Fiction Space Opera, Science Fiction Genetics, Paranormal Vampires / Werewolves, YA Fantasy and Horror.
Soon, he will be releasing  books in new genre's, testing the truth of some more rules we all accept to be true and seeing if he can create an additional universe.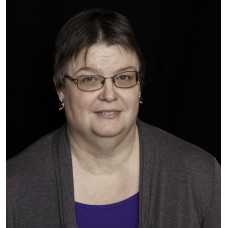 Kat Lind
Kat has undertaken a monumental amount of work in helping authors to write better and faster. She helped me (Craig Martelle, here) to write better. Her input is laser focused on what makes a great story and what could detract (create discord, she says in her chaotician's voice). Listen closely to what she has to say – you will find those diamonds and be a better writer because of them.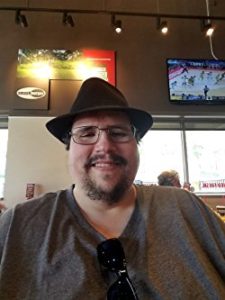 Scott Paul
I'm now into my second year as a published author. With over 25 works under my belt already my pace is relentless. Writing was never a goal of mine growing up. I really did fall into this accidentally. My wife and family knew of my love of books and urged me to try writing. It wasn't until an author I befriended gave me a short push off a long pier that I really gave it a go. And what a go that was!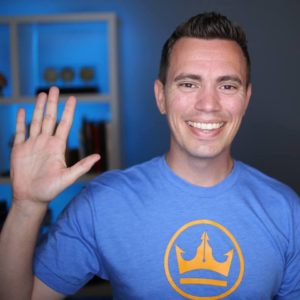 Dave Chesson
Dave Chesson is the founder of Kindlepreneur.com, an advanced book marketing website that gets over 100k visitors per month. He's consulted NYT bestselling authors like Ted Dekker, and L.Ron Hubbard and is the go to book marketer for famous bloggers like Pat Flynn, Jeff Goins, and Aaron Walker. He's the creator of KDP Rocket, a book marketing research tool and when he's not writing his next book, he loves lightsaber dueling with his three little Padawans.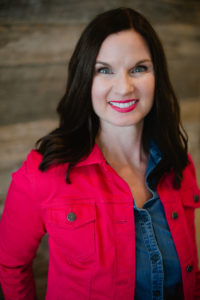 Honorée Corder
Honorée Corder is the author of dozens of books, including You Must Write a Book, The Prosperous Writers book series, Vision to Reality, Business Dating, The Successful Single Mom book series, If Divorce is a Game, These are the Rules, and The Divorced Phoenix. She is also Hal Elrod's business partner in The Miracle Morning book series. Honorée coaches business professionals, writers, and aspiring non-fiction authors who want to publish their books to bestseller status, create a platform, and develop multiple streams of income. She also does all sorts of other magical things, and her badassery is legendary. You can find out more at HonoreeCorder.com.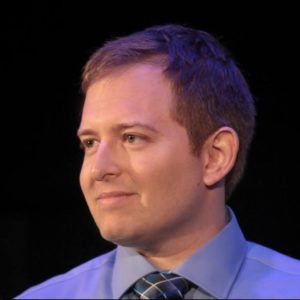 Bryan Cohen
Bryan's taste for improv comedy at UNC-Chapel Hill brought him to Chicago and provided inspiration for his first book, 1,000 Creative Writing Prompts. He published 30+ books for writers and collaborated with other nonfiction authors for the 1st in a series of popular Multi-Author Facebook Events. After starting The Sell More Books Show with Jim Kukral, Bryan used his copywriting experience to create Best Page Forward, a book descriptions business. With 250,000+ downloads of his books and 400+ blurbs written, he created Selling for Authors, a step-by-step training program. In his spare time, Bryan co-hosts a comedy podcast called Something Nice to Say, writes YA fairy tales under the pen name Casey Lane, and captains a soccer team called Zombies FC. He lives in Chicago.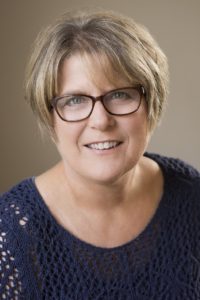 Chris Syme

Chris Syme is owner of CKSyme Media Group, a strategic book marketing and communications agency based in beautiful Bozeman, Montana. In 2014 her agency was chosen Best Social Media Agency of the Year at the annual SoMe Awards in Portland. She has 20+ years in as a marketer and is a former university media relations director and adjunct professor. Chris has worked with ESPN, CBS Sports, and has been featured in Sports Illustrated, MSNBC, Social Media Today, Authors Guild, and Digital Book World. Chris has helped thousands of authors navigate the book marketing jungle in her SMART Marketing For Authors online classes.
She is the author of five books on social media including the bestsellers SMART Social Media For Authors and Sell More Books With Less Social Media. Her latest book, The Newbie's Guide To Sell More Books With Less Marketing will be released in May 2017. She co-hosts the popular Smarty Pants Book Marketing Podcast with her indie author daughter Becca Syme. She loves to read cozy mysteries and is a Masterpiece Theater addict. You can see what she's up to at https://cksyme.com.
Brandon Barr
Brandon Barr's first books were published traditionally through small presses, but in 2014 he caught wind of the exciting opportunities in self-publishing and decided to dive into the indie world. What he didn't expect was that before publishing his first book, he'd be diagnosed with Acute Myeloid Leukemia (AML). The cancer didn't stop him. While battling the disease, he managed to publish five books, build a newsletter list of 25,000 subscribers and fulfill his dream to self-publish. www.brandonbarr.com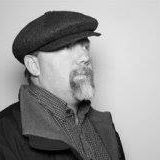 Brian Meeks
Brian D. Meeks is a full-time author who writes across five genres and non-fiction. He writes the non-fiction with his author buddy @Honoree Corder.  He also likes to follow guinea pigs on Facebook because they're adorable.
Michael Cooper (M.D. Cooper)
Michael Cooper likes to think of himself as a jack of all trades (and hopes to become master of a few). When not writing he can be found writing software, working in his shop at his latest carpentry project, or likely reading a book. He shares his home with a precocious young girl, his wonderful wife (who also writes), two cats, a never-ending list of things he would like to build, and ideas…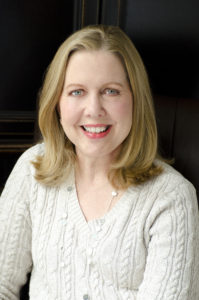 Martha Carr
Martha Carr is the author of nine books, including the Wallis Jones series, a six part thriller series that starts with The List Conspiracy. Martha has written a weekly, nationally-syndicated column on world affairs and life that has run on such political hotspots as The Moderate Voice.com and Politicus.com. Her work has run regularly in The Washington Post, The New York Times, USA Today, The Wall Street Journal, The Chicago Tribune and Newsweek. Read more at www.marthacarr.com 
Maxwell Alexander Drake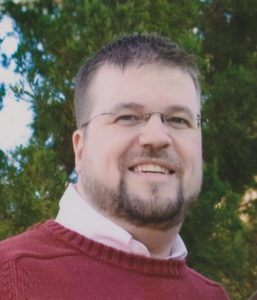 Ever wonder how the really good books suck a reader in and hold their attention page after page. It's not the characters, nor the plot of the book. It's the way in which the author writes that separates their story from the pack. Join award-winning author Maxwell Alexander Drake as he presents his class "Don't Tell Your Story, Show It!" During this class, you will gain insight into how to put your story together in a compelling way that will have your readers turning page after page to see what happens next. Download the handout to this, and all of Drake's classes at www.DrakeU.com.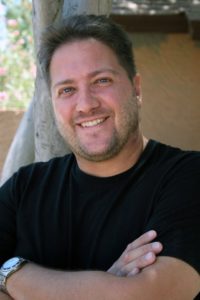 Joe Nassise
A New York Times, USA Today, and Der Spiegel bestselling author of urban fantasy and supernatural thrillers. I'm best known for my Templar Chronicles series, which was originally published by Simon & Schuster's Pocket Books division and then republished under my own imprint when the rights reverted to me in 2010.  I've since sold more than a million copies of the series in 7 languages worldwide and it was just recently optioned for television production. I'm also the founder/creator of the Story Engines course on story structure, launched this year in conjunction with Nick Stephenson.  I've taught writing at Arizona State University and have been coaching writers on a variety of topics since 2005