We'll be adding supporters and advertisers here and for 20Books Vegas attendees, we ask for you to give them a look. Also, we will give everyone a chance to hawk their services or wares as part of the welcome aboard folder that everyone receives. We'll be doing half-page print ads and full-page print ads that will be inserted into the folders. There will be a charge for this service and the ads will be limited in regards to print density. We will put out more specific details on this later – stay tuned!
If you would like to donate to help with the costs of badges, lanyards, additional swag, and snacks during the show, please click here and enter whatever amount you'd like. Every little bit helps:) We are running this show at the lowest cost possible to give you the most for the least cost. It's all about indies giving back to indies. The show organizers are making no money from this conference.
Our first supporter is Bryan Cohen who has contributed significantly to the conference, on top of agreeing to be a guest speaker:)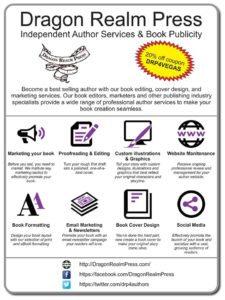 Julie Strauss – Copy Editing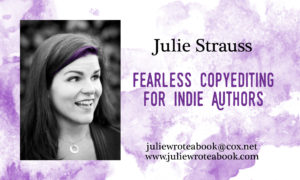 Having trouble getting reliable book reviews? Check out what bookreview22.com has to offer.

If you would like to advertise on a flyer that we will give to all authors in attendance, then use this sign-up form here. Ads (print density of no more than 25%) are $90 for a full-page (8 1/2″ x 11″ with 1/2″ gutters), full color or $50 for a half-page (8 1/2″ x 5 1/2″ with 1/2″ gutters) ad.
One of the raffle prizes for those sporting 20Books gear at the show is a full developmental edit, up to 130k words by Kate Pickford, a professional editor with 20+ years experience. Whether you're at the top of your game, or just getting started, having a compassionate developmental editor cracking the whip, is a prize beyond pearls. NPrize value is $2000.00