Schedule Highlights: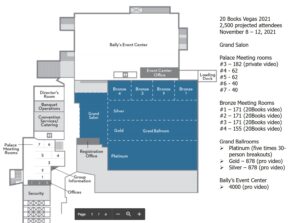 We'll start with Industry Day on Monday, November 8th.
Look for all the major industry providers. We'll list them as we get closer to the show, but if you self-published, you will have worked with them before. And you may aspire to work with some of them . Last conference, we have most major audiobook producers in attendance.
Tuesday through Thursday will be sessions – lots and lots of sessions. Mostly presentations, some panels, and even a couple workshops. We have 100,000 square feet of conference space for our exclusive use.
We'll record almost all of the sessions, too.
Can 20Books Vegas be all things to all people? No, but it can be the single best and biggest gathering of professional authors in the world to share, learn, and most importantly, network. It can be what you need it to be.
On Friday November 12, we'll have an author sales & signing day. From 10 to 4pm (these hours may change, but it'll be somewhere around there). We'll set up, do some advertising (while also counting on the participating authors to solicit their fans), and then conduct book sales & signings thanks to Wolfpack for their Business and Tax licensing support. Amazon provided two months of Kindle Unlimited for free to every attendee last year. We will see if we can get that same deal this year, too.
Draft Schedule:  https://docs.google.com/spreadsheets/d/1YdPyDqQtSytyndFG3w9j6Kw-Re-5L05PXedwUfKtPIs/edit?usp=sharing
Partial List of speakers and special guests:
Guest Speakers and Special Guests (listed in no particular order)
Michael Anderle
Mark Dawson
John Truby
David Farland
Jonathan Maberry
David Weber
Toni Weisskopf
Kevin J. Anderson & Rebecca Moesta
Kristine Kathryn Rusch & Dean Wesley Smith
Larry & Kat Martin
Gene Mollica
Maxwell Alexander Drake
Dakota & Danielle Krout
James Hunter & Jeanette Strode
Elana Johnson
Victorine Lieske
Jami Albright
Merri Maywether
Caroline Peckham
Todd McCaffrey
JN Chaney
Nicholas Sansbury Smith
Chris Kennedy
Rhett Bruno & Steve Beaulieu
Maggie Silver (Podium)
Dave Chesson
Damon Courtney
Kevin Tumlinson
Dan Wood
Bryan Cohen
Janet Margot
Tammy Labrecque
Chrishaun
and more…
Also for this year:
Head shots/pro author photos (on Monday Nov 9) at no cost to attendees
Early morning sessions
Constant rolling sessions (no set lunch break)
A late session or three
Karaoke
And then my special treat, on November 10th, I'll personally host a USMC birthday celebration in the Grand Salon.
I'm inviting all our veterans to join us as we cut a cake, drink some drinks, tell some sea stories, and enjoy the camaraderie of those who wore the uniform (any service, any country – we're all brothers & sisters).
Parking
It's Free in the lot between Paris & Bally's (both owned by Caesar's) if you are a registered hotel guest, otherwise it'll be $15 per day.
Your hosts for the show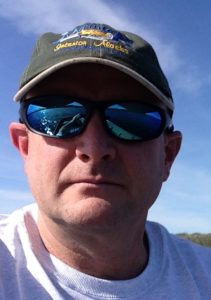 Craig Martelle
Craig runs the 20Booksto50k(R) group. Retired Marine, lawyer, and recluse Alaskan who breaks free from his sub-Arctic shell to come to Vegas! Craig writes science fiction, mostly with a post-apocalyptic slant. Craig hit the $50k mark with his 19th book, without a single breakout title, although he's had a number of books wear Amazon's bestseller tag. He calls himself the blue collar author and claims that quantity has a quality all its own. Craig has an extensive back list and a growing group of fans. The most important thing we can do as authors is give back in some way, whether through social lessons in our prose or helping others reach the next level in their journey as professional authors.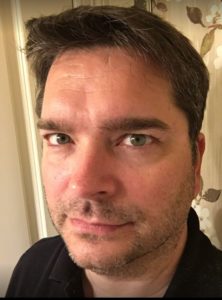 Michael Anderle
With zero experience in indie publishing (and practically zero experience writing a novel) Michael has surprised himself, his readers and the pundits that wish he would shut the hell up about his opinions. Basically, because he chose to do things differently and those audacious ideas worked.
Michael owns LMBPN Publishing with over 800 titles available.